Dear valued customers,
Some HeroNet users notified us that they had received suspicious emails that look like they were sent from HeroNet email addresses (@heronet.ne.jp) .
These emails are warning users that their HeroNet accounts are closing down. They are scam emails and are not from HeroNet.
Below is an example of spoofing mails.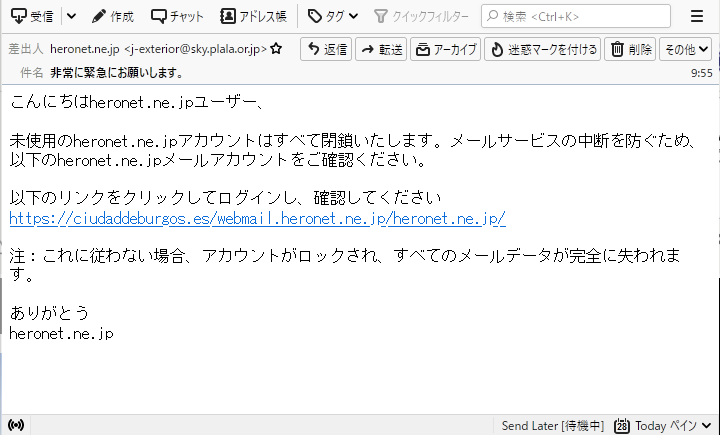 If you received suspicious emails, please do not click on links or attachments on the email.Thank you very much for your understanding and cooperation.]
Manager
HeroNet